Humility, chaos, and revolution
SEEING THE (SOMETIMES) UGLY TRUTH
A Funny Thing Happened on the Way to Enlightenment: Confessions of a wayward monk
by Shozan Jack Haubner
Tricycle Magazine
"To take your seat in the zendo is to discover the packed marquee of fantasies playing on an endless loop in the backwoods multiplex of your imagination." What happens when you sit for meditation? What is the most important thing you need for the spiritual path? Shozan Jack Haubner takes a shot at answering these two simply complex questions. He wonderfully demystifies what unfolds in his interior life during meditation and suggests how we all might better orient ourselves for spiritual exploration and discovery. With a good dose of humor and humility, he takes us on a journey with his reflections.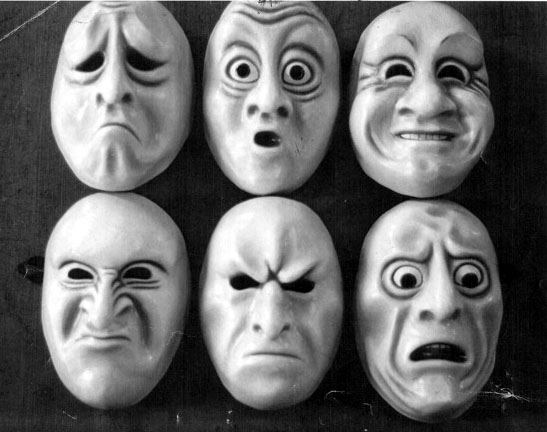 CHOOSING MEANING
Dangerous emotions, liberating spirituality
by Tariq Ramadan
Gulf News
What is the relationship between your emotions and your spirituality? How can spirituality free you from the emotions that bind you? In a meandering reflection on these questions, Tariq Ramadan helps sort out how emotional states and spiritual states differ and how nowadays we often confuse the two. In conclusion, he helps us understand how spirituality is indeed transformative action (as opposed to passive reaction): "Spirituality consists in the added meaning that is inherent in even the simplest human actions. It may take the form of faith, thought, art or love, but it always involves a choice, and act of the free will..."
QUESTIONING WITH SPIRIT
Interspiritual Revolution: How the Occupy Generation Is Re-Envisioning Spirituality and [New]Monasticism
by Rory McEntee and Adam Bucko
Huffington Post Blog
Is it courageous to cultivate our contemplative lives? Is it wise to share our insights with others and receive their revelations? This article highlights how the new interspirituality movement is becoming an ever more essential element in envisioning new structures, narratives, and forms. McEntee and Bucko posit, "Young people are no longer interested in living in a world that doesn't feel like their soul's home, and they are willing to question the way things have been done in the past. It is to this questioning, this questing, that we believe Interspirituality has so much to offer, and can speak to the younger generation in a way that nothing else can." Read their post to find out more.